97 Ex: No ISO mounting points for the radio? **PICS**
03-05-2012, 04:19 PM
97 Ex: No ISO mounting points for the radio? **PICS**
---
97 Ex
The car came with an old Sony CD player and it was all half assed. It wasnt mounted and they taped the red and yellow cables together lol.
I took the console apart and saw no mounting holes for the radio. My 99 Civic has them and I bolted the radio to the mounting points so it doesnt move and to help against theft.
How would I do this on the Accord? I see a few aftermarket kits but which have the holes to mount the CD player?
If you could link me to the kit you are currently using that would be great!
Took out the seat for better clearance. Is that chocolate milk? lol
So much change!!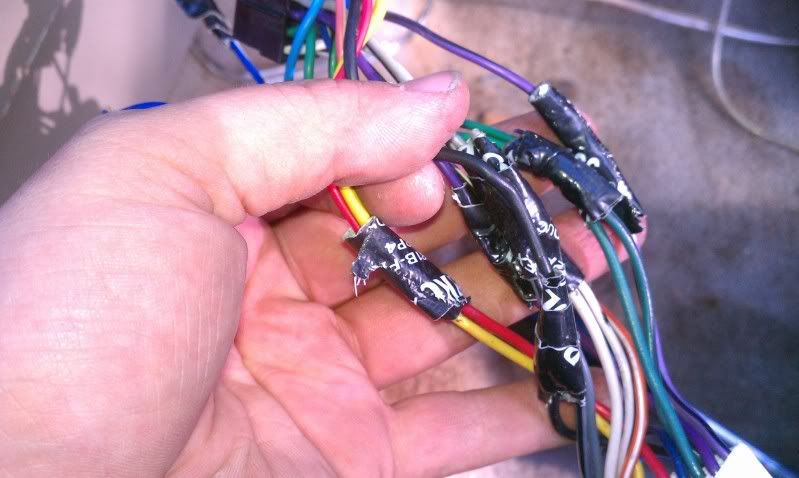 Quality install! No wonder the they pulled the radio fuse, the red and yellow are connected together. SMH.
03-06-2012, 09:28 AM
---
03-14-2012, 08:56 PM
---
Thats the exact kit I got from Crutchfield.com lol.

I installed it today and everything came out great! Fitment is 8/10 but im not complaining. At least now my radio is secured and a lot harder to steal. I used the DIN mountain brackets and now it doesnt move one bit, it is also wired up correctly so it works like it should. I cant wait to wire up a nice 10" or 12" in the trunk.

Photobucket is being gay with hosting so let me figure out a way to host the pics.
Thread
Thread Starter
Forum
Replies
Last Post
Private 'Wanted' Classifieds
Private 'Wanted' Classifieds