my new car clubs logo
05-27-2008, 10:58 AM
Join Date: Mar 2008
Location: Panama City , FL
Posts: 159
RE: my new car clubs logo
---
you think?? i figured a decal that said imported minds on the back of imported cars that all have rims , lowered, systems , exhaust, would be kinda self explainatory?? , do you have any ideas?? where could i put it, i really like the eyes, this was made by a graphic artist out of oklahoma, a friend of mine off of xbox 360 live, anyways let me know what exactly i could do to make it look better, like where to put a car or outline of a car or whatever, thanks for all input
05-27-2008, 11:10 AM
Join Date: Jan 2007
Location: South Carolina
Posts: 1,184
RE: my new car clubs logo
---
IDK, maybe you dont need a cars outline, its just missing something though. I cant figure out whats its missing but it just looks too plain i guess??
Maybe lose the eyes and just have the text: Imported Minds
Car Club
And then add a quote under it or something... Just make it clean and simple looking like this: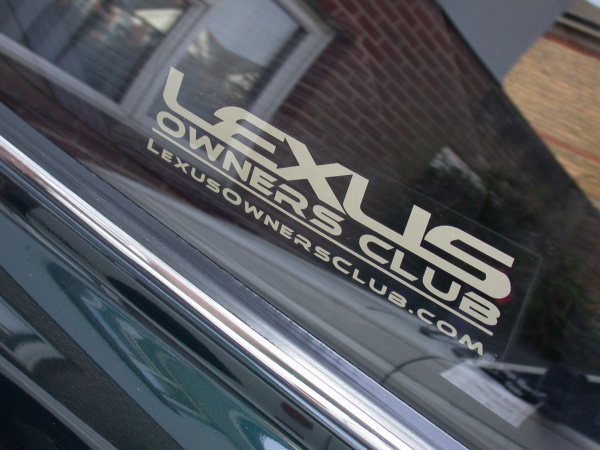 05-27-2008, 11:22 AM
Join Date: Mar 2008
Location: Panama City , FL
Posts: 159
RE: my new car clubs logo
---
j man, i definatly appreaciate your input and advice, you definatly got style, all anyone has to do is look at your cars to tell that, but your losing me on this one, you say it's too plain, then you say to take out the graphic and go with plain old lettering, not sure where to go with this
this isn't a final copy, just a beginning design, that can be worked through, just need to know what direction to go in, i don't think just the lettering is enough wow factor for me, but anyways maybe someone could make one up for me and show me how it should look
05-27-2008, 12:18 PM
Been Around A Long Time Member
Join Date: Aug 2007
Location: Wayne, NJ
Posts: 6,213
RE: my new car clubs logo
---
ditch that font ..... it's overused and doesn't look right on a car with straight lines .... maybe a tear with the logo inside. That way, you can also give the logo a background.
Thread
Thread Starter
Forum
Replies
Last Post